A Day In The Life of A Recruit Firefighter
If you've ever dreamt of being a firefighter, you've come to the right place. Riverside Fire & Rescue is actively recruiting new volunteers! Firefighters maneuver through the city at high­ speeds and climb ladders to dizzying heights. These highly trained specialists risk their lives every day fighting fires, responding to medical calls, and serving the community. It's easy to see why so many people aspire to become firefighters: serving as one is heroic and adventurous. But becoming a firefighter takes more than courage and guts of steel.
Firefighting is a highly competitive field. Thousands upon thousands of applicants apply every year across the country, but most are rejected. Many departments do not hire every year, and typically give staff positions to a very limited number of applicants at a time. While some fire departments only require applicants to hold a high school diploma, many look for college-accredited candidates. Firefighting is so competitive, in fact, that many applicants obtain EMT or paramedic certifications before applying, in order to make them more desirable to hiring departments. Today, more applicants than ever before possess four-year degrees in Fire Science or related fields, rendering the field even more competitive. If you're interested in this career path, you don't have to do it alone. You can start by volunteering at a fire department to obtain these certifications, gather experience in the field, and give yourself a foot up on the competition.
Each department has their own application standards. When applying, be sure you are turning in a completed application. This is your first test to becoming a firefighter. Fire Departments expect attention to detail and devotion in everything that you do. An incomplete application will likely be thrown away and you won't even get a chance to test for the position. If your application is accepted then you take 3 tests: a written aptitude test, a physical agility test and an oral board examination. While we could spend the rest of this article on the interview alone, we will simply leave it at this: BE PREPARED! Do not think you will walk into an oral board and "wing it". Volunteering is a great way to understand what the job entails as well as the difference between a good candidate and a great candidate.
As a volunteer firefighter, you must pass all of the acceptance criteria and then spend about 400 hours in training over the course of 12 to 14 weeks. That's usually 20 or more hours per week, a serious time commitment. Each department has a different schedule. Our volunteer academy usually runs every Monday/Wednesday evening and every other weekend all day. This is on top of the four monthly shifts that you will be required to spend at the station on duty under the supervision of a senior firefighter as well as additional training.
Fire Academy will test you. You will learn very quickly that expectations of you are incredibly high, and instructors will not accept anything except your very best, everyday!  Physically and mentally, you will push your limits. Fire Academy teaches you all the basic aspects of firefighting in classroom and drill ground settings, all while staying calm and being able to perform in even the most chaotic of situations.
A typical day at Riverside's Fire Academy will consist of waking up quite early and making your way to the station. Recruits are expected to have their gear lined up, in perfect and identical order. They are expected to set up the classroom for instruction. They are expected to be in formation ready for physical training (PT) at 0630, not a minute later.
PT is mandatory and will push you to your physical boundaries. That's what it's designed for. Instructors will work you to exhaustion and still expect excellence in everything that you do. It is a fantastic idea to start working out and conditioning as soon as you know you want to apply. PT will last around one hour depending on the day.
After PT recruits are given 15 minutes to change out of PT gear and into their uniforms. Professionalism and pride are highly valued in the fire service. Take pride in donning this uniform. Not everyone gets to put it on. The uniform needs to be clean and pressed. Your boots must be shined to a mirror finish. While this sounds excessive, it shows your dedication and pride in the fire service. Recruits will line up for inspection every day! Deficiencies are dealt with at the instructor's discretion (typically more PT).
During classroom sessions recruits are expected to be attentive and prepared. Recruits should have the desire to learn all aspects of firefighting and not be satisfied with memorizing content. During drill ground sessions, recruits will learn new skills and hone previously taught skills while focusing on safety. At the end of the day, you will go home satisfyingly tired, but alive and well with pride in your accomplishments. This is the mission every day for the rest of your career.
While academy is extremely structured and intense, recruits will start to form bonds and friendships that will last the rest of your life. Everything in the academy is focused on teamwork. That is how we operate in the Fire Service. Nothing is done alone. From the moment you arrive at the academy, your fellow recruits will have your back and it truly takes the team to graduate. No one will pass the academy by attempting it alone.
The feeling on Graduation day is indescribable. Come volunteer with Riverside Fire & Rescue if you want to experience it!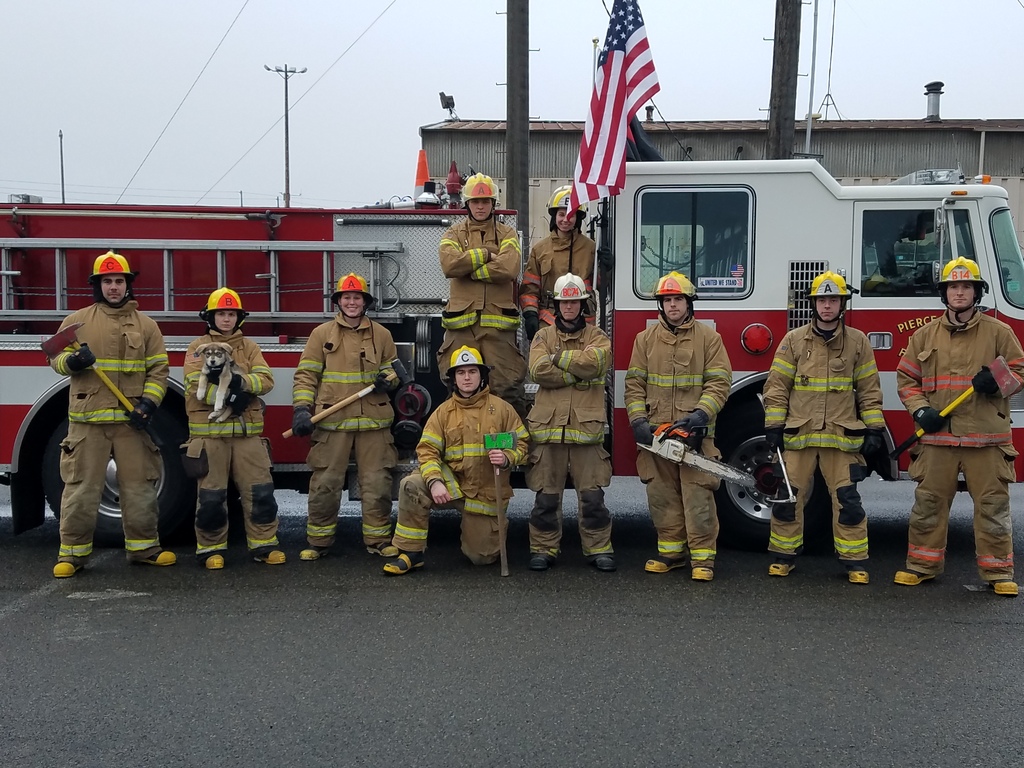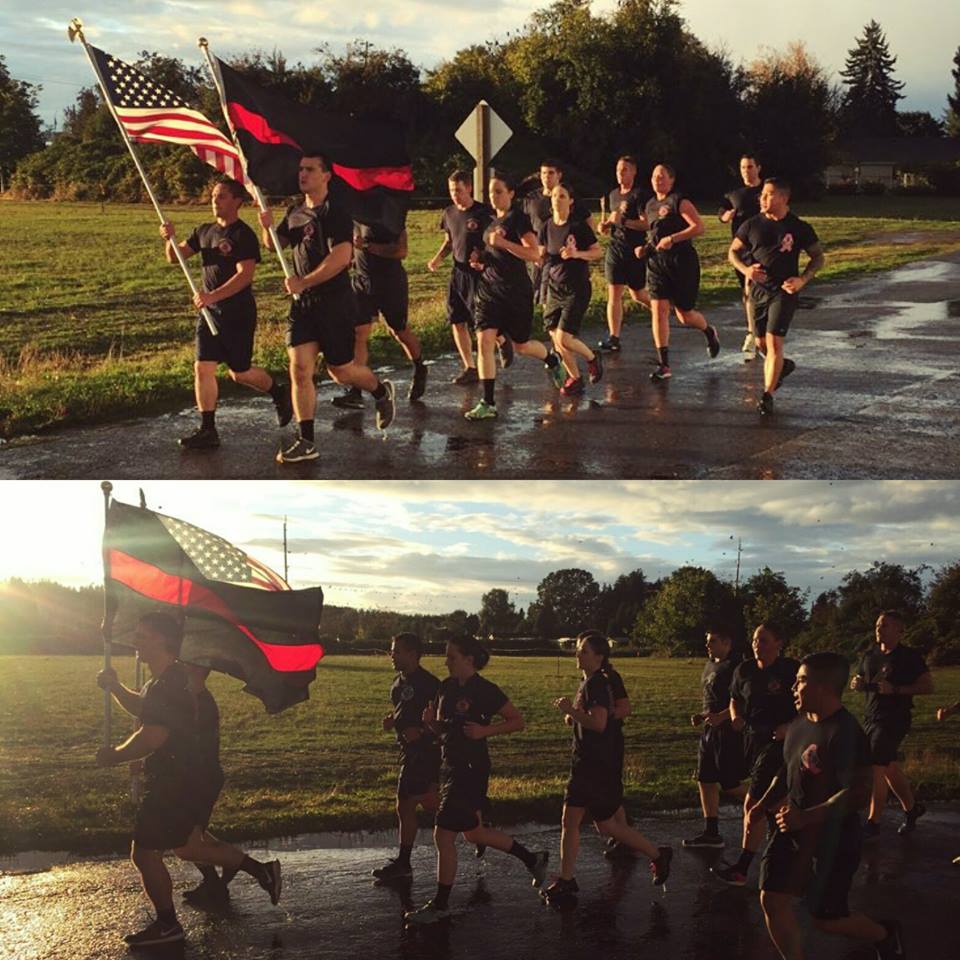 Recruits are expected to run every day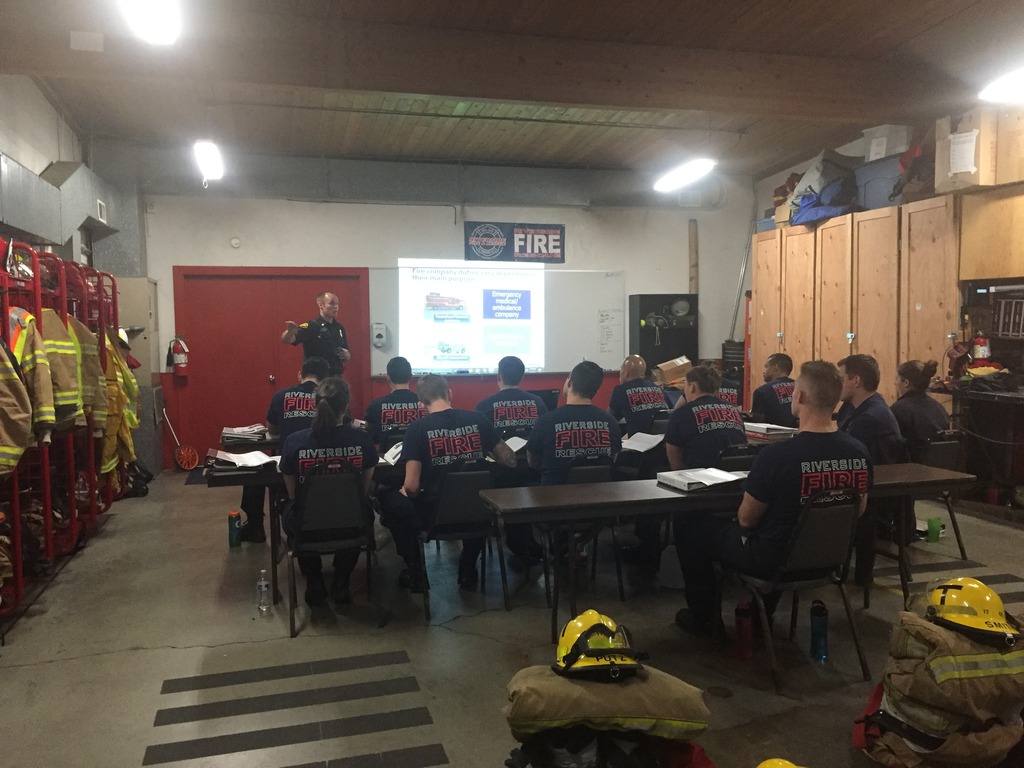 Approximately 150 hours are spent learning in the classroom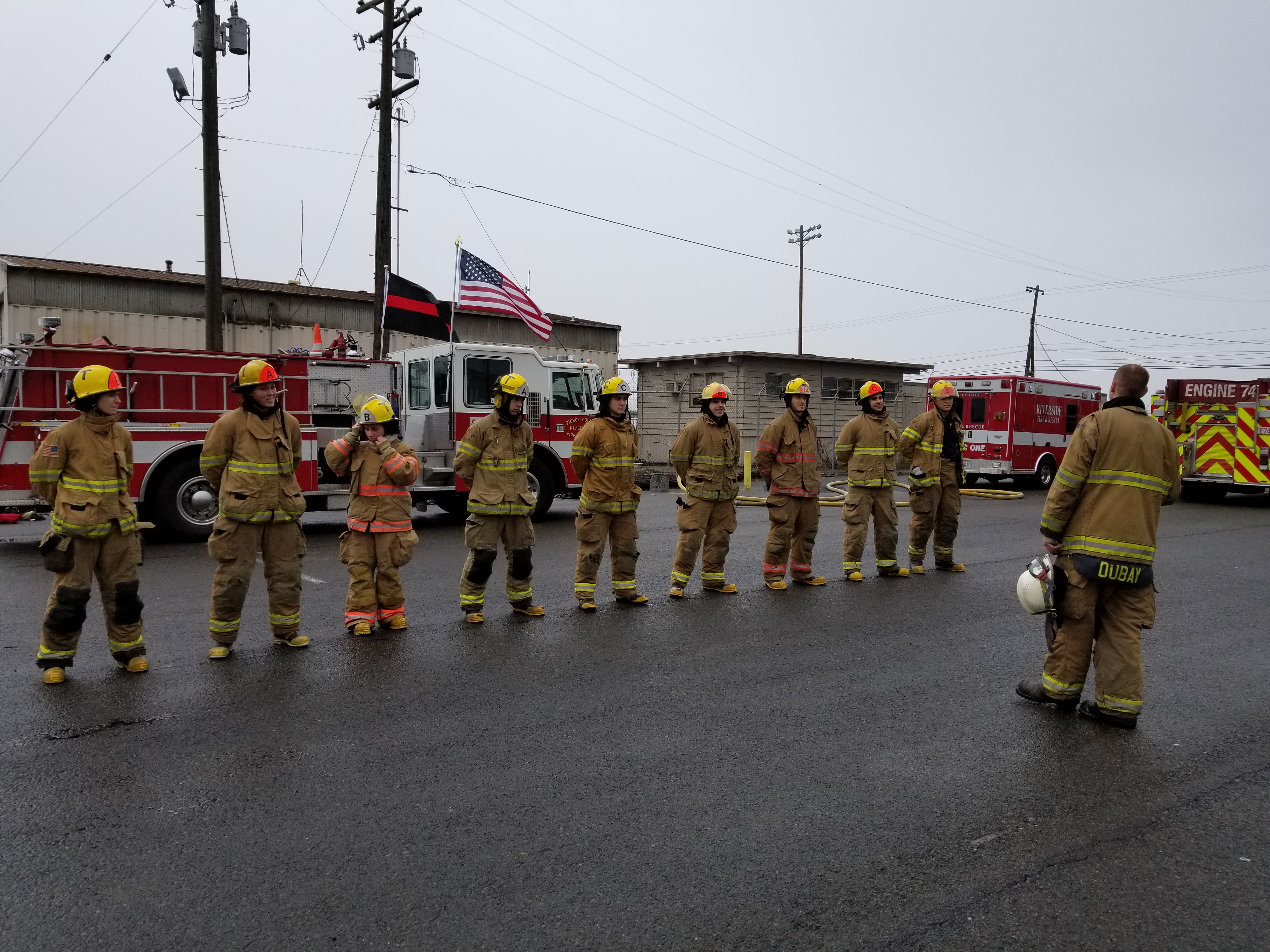 Recruits spend about 100 hours on the drill ground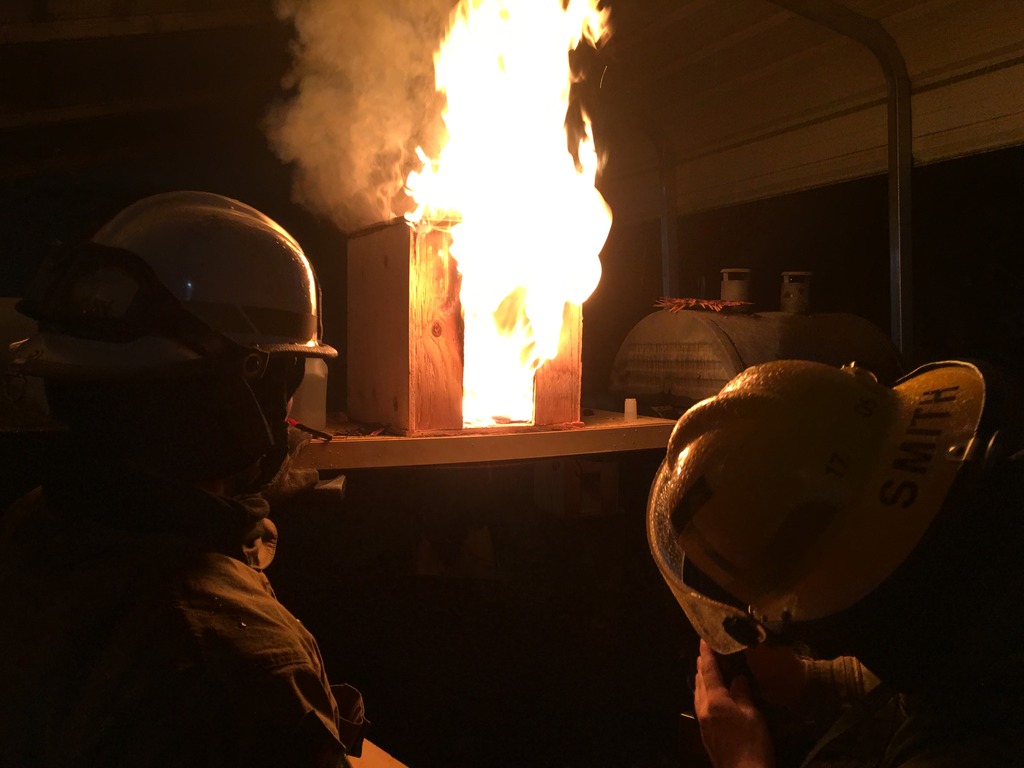 Instructors provide a variety of demonstrations to teach fire behavior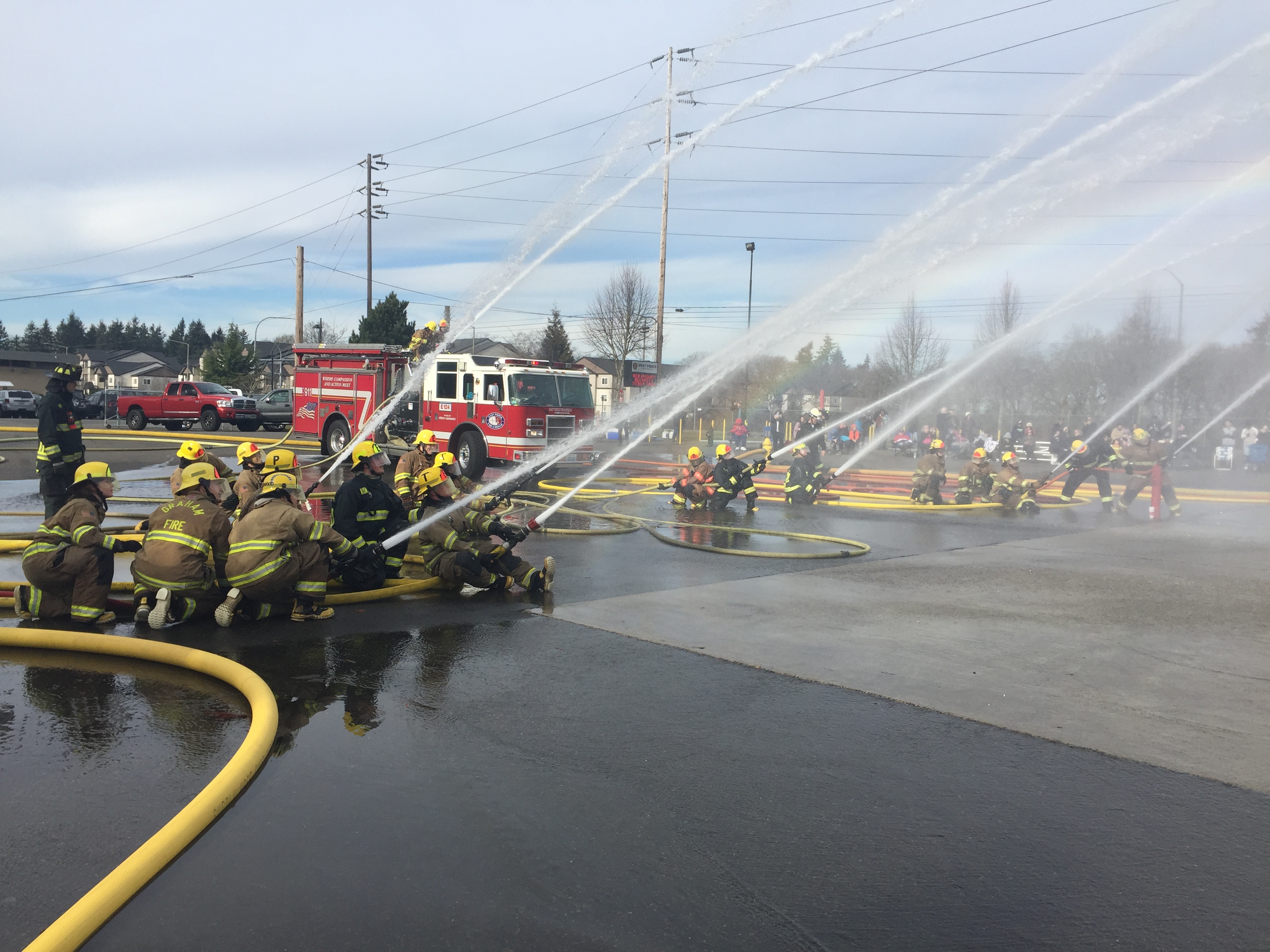 Multi-company operations are common exercises throughout Academy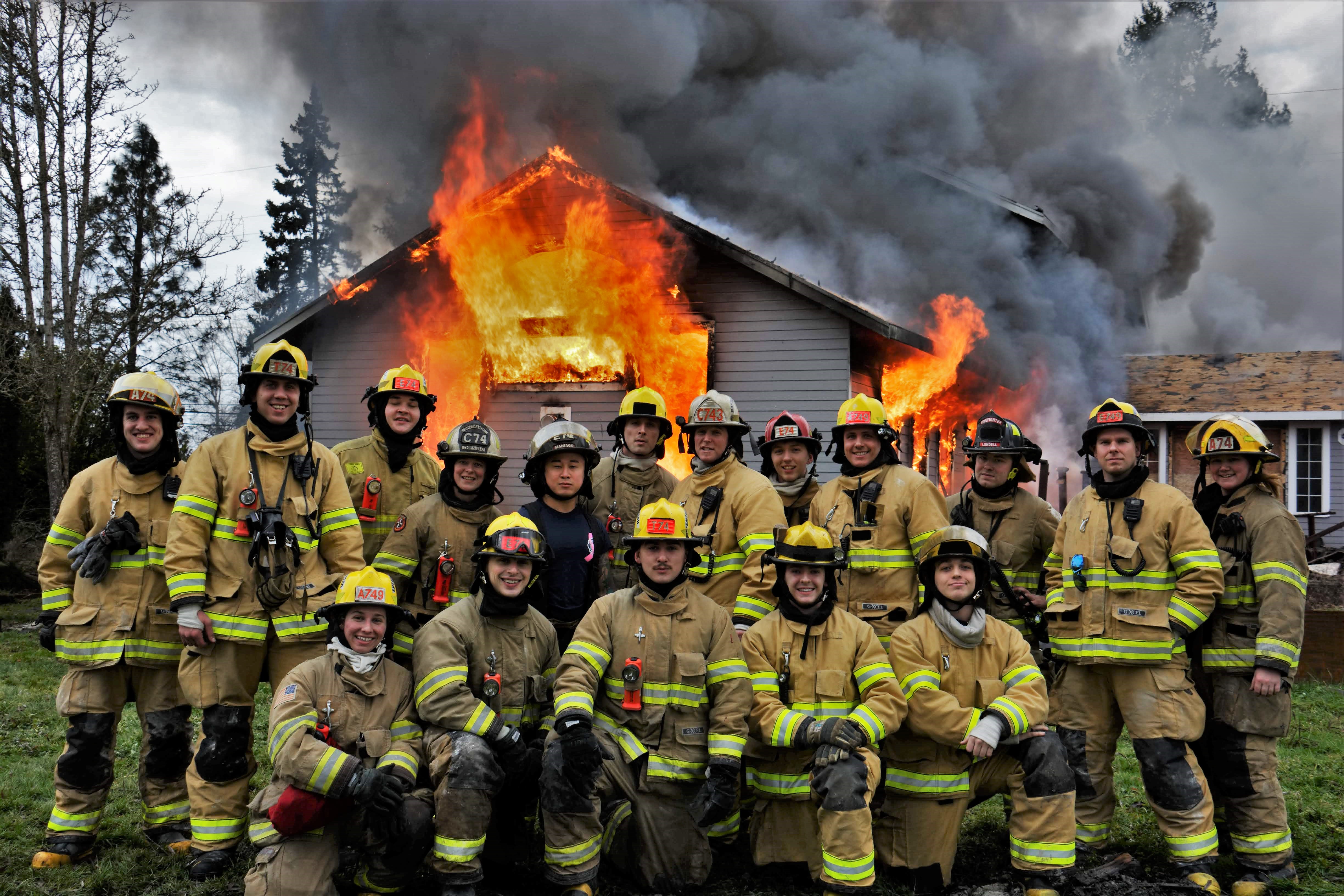 Every recruit will have the opportunity to train on a live fire
Think you have what it takes? Check out a prior Fire Academy!